Quality Construction
Dream Home Builders, Inc.
Dreaming with You, Building for You!

We specialize in:
Learn More
Contact us for your FREE in-home consultation and get started with your dream home today!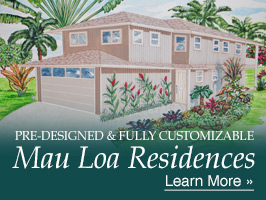 Register for this FREE Introductory Presentation!!!
Saturday - March. 21st, 2015 from 2:30pm to 4pm.

Location: Homeowners Design Center
Reserve Your Seats Today!
Register online or Contact:
(808) 678-6501